Please read this message from our dental team about how our dental office is responding to ensure patient safety in response to COVID-19 (coronavirus).


Dear Valued Patients –
Please be advised, the RCDSO, the regulatory authority for dentists in Ontario, has strongly recommended that elective dental procedures be postponed for the time being.
Treatment for dental emergencies and urgent dental care is still available in our office.  This would include the presence of infection or pain.  If there is no one answering the phone at my office, please call my cell at 416-722-0538 to arrange urgent care. 
We regret the current difficulties imposed upon our patients during this difficult and uncertain period of time. 
As soon as the Dental College alerts us to a change in the situation, we will provide updates.
Sincerely,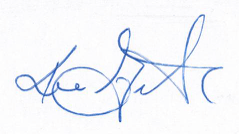 Dr. Kevin Gavert
Our experienced team is here to answer your questions and guide you through the oral surgery process.
We look forward to welcoming you to our Richmond Hill office.
Get in Touch