Dr. Gavert and his team welcome you to Richmond Hill Oral Surgery, serving Richmond Hill, Toronto and the GTA.
---
About Our Practice
At Richmond Hill Oral Surgery, our focus is on providing the highest possible quality of care and excellence in patient service.
We offer a broad range of oral surgery services, from wisdom teeth and general extractions, to dental implants, bone grafts, sinus lifts, and more.
Dr. Gavert and his friendly team understand that embarking on any oral surgery plan can be a bit stressful and even anxiety-inducing for our patients. We'll make sure all your concerns have been put to rest and that you're comfortable and fully informed during each step of the process.
We look forward to meeting you! Please feel free to contact us any time with any questions you may have about your upcoming procedure.
Meet Dr. Gavert & His Team  View Dr. Gavert's Collection
---
Financial Policy
Our fees follow the current year Ontario Dental Association Specialist's Fee Guide. Not all insurance policies fully cover the current year Fee Guide or the specialist's premium.
As a courtesy, we will e-file your insurance claim on your behalf. However, full payment is due upon rendering of services. You will be reimbursed by your insurance carrier to the amount your policy allows.
Payment Options
Richmond Hill Oral Surgery accepts the following methods of payment:
Visa
MasterCard
INTERAC
Cash
We do not accept personal cheques.
Office Hours
Monday: 9:15am–5:00pm
Tuesday: 9:15am–5:00pm
Wednesday: 9:15am–12:00pm
Thursday: 9:15am–5:00pm
Friday: 9:15am–2:00pm
Closed for Lunch 1:00pm – 2:00pm
---
Medical History Form
Click on the image below to download our New Patient Registration Form. Please complete the form and bring it to your first appointment.
---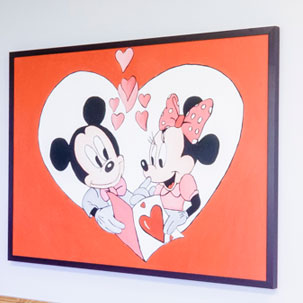 Our experienced team is here to answer your questions and guide you through the oral surgery process.
We look forward to welcoming you to our Richmond Hill office.
Get in Touch